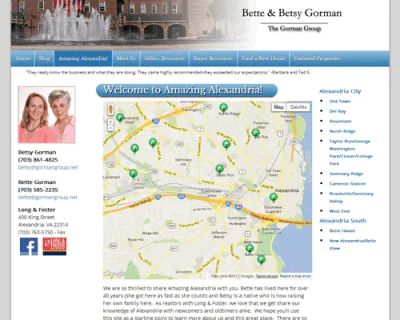 The Gorman Group
The Gorman Group, an Alexandria based real estate company, approached me to help restyle a templated site they had been working on for years but were never pleased with. I created a new, unified style for their original site while informing them of the limitations of the template going forward. After discussing their long term goals for their website, The Gorman Group decided to work with me to create a new site.
I built the new site on WordPress, knowing that it would best fit their goals for the site; the ability to easily add new content themselves, a blog, a responsive design, and the ability to interface with a third-party real estate search engine.
Using a custom WordPress theme based of the design I'd previously created I were able to build a site that is simple to update, while presenting their content in a clear and attractive framework.
You can see the final results at http://amazingalexandria.com.